Dypsis lutescens, also known as golden cane palm, areca palm, yellow palm, butterfly palm, or bamboo palm, is a species of flowering plant in the family Arecaceae, native to Madagascar and naturalized in the Andaman Islands, Réunion, El Salvador, Cuba, Puerto Rico, the Canary Islands, southern Florida, Haiti, the Dominican Republic, Jamaica, the Leeward Islands and the Leeward Antilles.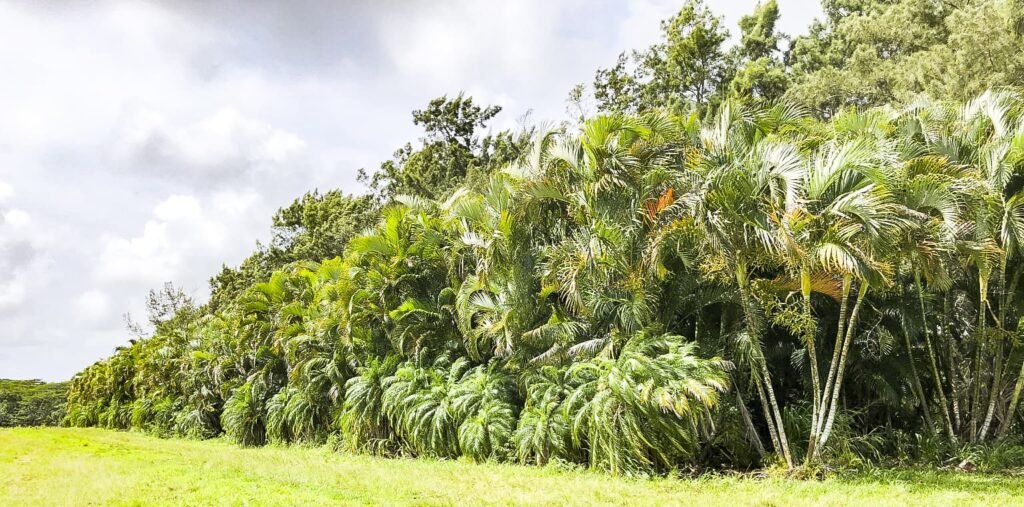 Dypsis lutescens grows 6–12 m (20–39 ft) in height. Multiple stems emerge from the base. The fronds are arched, 2–3 m (6 ft 7 in – 9 ft 10 in) long, and pinnate, with 40-60 pairs of leaflets. It bears panicles of yellow flowers in summer. Offsets can be cut off when mature enough, as a propagation method.
It is grown as an ornamental plant in gardens in tropical and subtropical regions, and elsewhere indoors as a houseplant. It has gained the Royal Horticultural Society's Award of Garden Merit.
One of several common names, "butterfly palm", refers to the leaves which curve upwards in multiple stems to create a butterfly look.